Have a little one? You don't have to give up weekends away.
The following is a guest post from Emma of Baby Log.
We used to travel a lot. Hardly one weekend per month was spent at home; we were always hiking, camping, rock climbing and going on nature trips of all sorts.
Then my son was born – and we just stopped.
When Tsh published a post about the connection between productivity and quality down time, I thought, "Why aren't we enjoying life as much as we used to?  Why aren't we going away for the weekend, camping or fishing like we used to do before the baby?"
The answer was this – because now, going away can't be as spontaneous and requires much more work. In fact, a weekend away can be so busy that hardly any time is left to rest and enjoy the views, to stop doing stuff, and to just be.
This problem needed solving. We have at least a couple of years ahead when the baby is still little, and locking ourselves at home is not a solution. I was convinced that with some preparation and planning, we could make the most of our quality "nothing" time.
The first task was to break down the problem.  I made a list of what I didn't like about going away with a baby. Here it was:
1. Breaking my boy's routine makes him grumpy and cranky.
2. Cooking for the kid is inconvenient when we're away because I don't have the right utensils (taking everything I need from home is not an option, because it won't fit in the car.)
3. My one-year-old starts misbehaving in the car because he's bored and has been sitting on his bum for too long.
4. Cooking our food takes time away from rest end enjoyment. If you ask me, it takes all the fun out of the weekend. The same applies to washing the dishes.
5. We always forget to pack something, and I then have to improvise to get around not having it.
6. We arrive home hungry, which means I need to cook the minute we walk through the door. I hate it, because I'm still exhausted from the trip.
7. After we've returned and before we've unpacked, it is impossible to find anything. It just drives me crazy.
The simple thing to do was find a solution. We really didn't want to ditch our weekends away, so we needed to compromise and find a system that worked for us.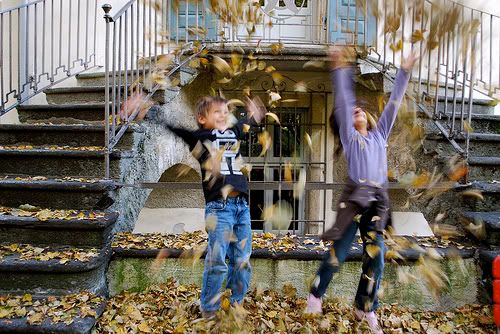 Photo by nd.strupler
Our solution for weekends away with the baby
1. Keep the routine. There is no need to break the kid's routine for a trip. The list of places to go can be limited to anything within two hours of driving. This way we can get there before his nap time. The rest is easy – all the walks and the activities should be scheduled so that he gets his two naps, no matter what.
2. No cooking for the boy on a weekend. As a working mom I don't have time to cook every day, so I usually cook for Eric once a week, make enough food for seven days, and freeze it. That means that I only needed to work out the right number of meals, fetch them out of the freezer, and put into a cooler that we take with us.
3. Entertain the kid in the car. I bought a couple of new toys, some hand puppets, and brought some books that play tunes, his MP3 player with more music, and some snacks (celery stick, crackers, apples and carrots). That kept him busy.
4. Cooking for us should be quick. No meal should take more than 15 minutes to prepare, which is achievable:
Breakfast: yogurt and muesli, milk and cereal, or ready-made pancakes that only need heating and can be served with honey or jam.
Lunch and dinner: Instant soups/noodles/rice/couscous (only adding water), ready-made salads (only adding dressing), and marinated meats that only need to be put on barbecue and turned a couple of times. If we light a campfire, then we make some baked potatoes – wrap them in foil and bury in the coils. The simpler, the better. Of course, the gourmands may disagree with this menu, but it works for our family.
Doing the dishes: I always make sure that the accommodation I've booked has a fully-equipped kitchen with a dishwasher.  It's worth every penny, because we don't need to pack or wash any dishes. I'll sit on a veranda and enjoy the sunset, and "mama's little helper" will wash the dishes. Thank God for the wonders of modern technology!
5. Nothing is forgotten if I have a list. I start it on the Monday before our weekend away, and I keep adding items until Thursday. With this list I remember everything, and on Thursday we go shopping for the trip.  Even if I do forget something, I still have Friday to buy it.
6. Cooking on arrival is banned. Before leaving on a trip, we prepare and leave some food in the fridge to eat when we're back. Quickly pop it in the microwave, and it's ready in two minutes.
7. Regain order – the sooner the better. I have noticed that if I don't unpack the bags right after we return, they'll be sitting there for a week, constantly reminding me what a lazy person I am. So I unpack the very first evening we're home, and I feel an amazing relief when it's all done.
I also leave some clean clothes and towels at home, so even if we bring back nothing but a pile of dirty clothes, there is no need to do any urgent washing on arrival.
I'd like to finish up by saying – thank you, Tsh, for the wonderful views I saw this weekend, for the icy cold water in the creek, and for the beautiful sky full of stars I can only see in the country. If it wasn't for your inspiring words, my family would be missing all of it.
How do you handle getting away for the weekend with little ones?
_
Emma used to be a success driven go-getter and never intended to have kids. But once her son was born, she became a stay-at-home mom, and writes at Baby-Log, an honest story about a life with a baby.
Get our weekly email called
5 Quick Things,
where we share new stuff from the blog and podcast—that way you'll never miss a thing. Tsh also shares other goodness from around the web... It can be read in under a minute, pinky-swear.
(You'll also get her quick list of her 10 favorite essays and podcast episodes from around here, helping you wade through a decade of content.)