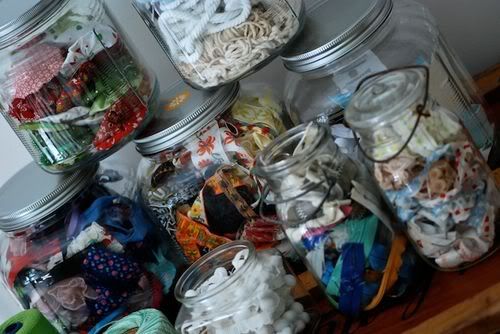 Photo by Amanda Soule
And speaking of Handmade Home, the winners for the book giveaway were:
• Liz, who said, "I think my favorite method of crafting is sewing. I started sewing nearly 3 years ago and I just love the instant gratification of it. I love to be able to set out to create something and have it in my hand (or in use) an hour later."
• Erin I, who said, "Up until recently, it was knitting, but now I "heart" sewing. Still a newbie, but love making things my girls can play with and "help" make."
Congrats, ladies!  You'll soon have some fabulous sewing ideas waiting for you in your mailbox.
Now everyone else — do your part to support a blogger and a mama working from home, and do your family a favor and bring this into your library — order Handmade Home! You can pre-order on Amazon (it releases this Tuesday, so you won't really be waiting that long), or you can order signed copies of the book directly from Amanda's shop.
Have a good weekend!