This giveaway is now closed.  The winners are Jen E, Erin, Doran, Adrienne G, and Uncommon Blonde – congratulations!

Next up in the Week of Giveaways is from Smith's, the leading creator of quality knife sharpeners.  If you've ever tried effective cooking with dull knives, you can appreciate having a quality tool like a razor-sharp knife at your disposal in the kitchen.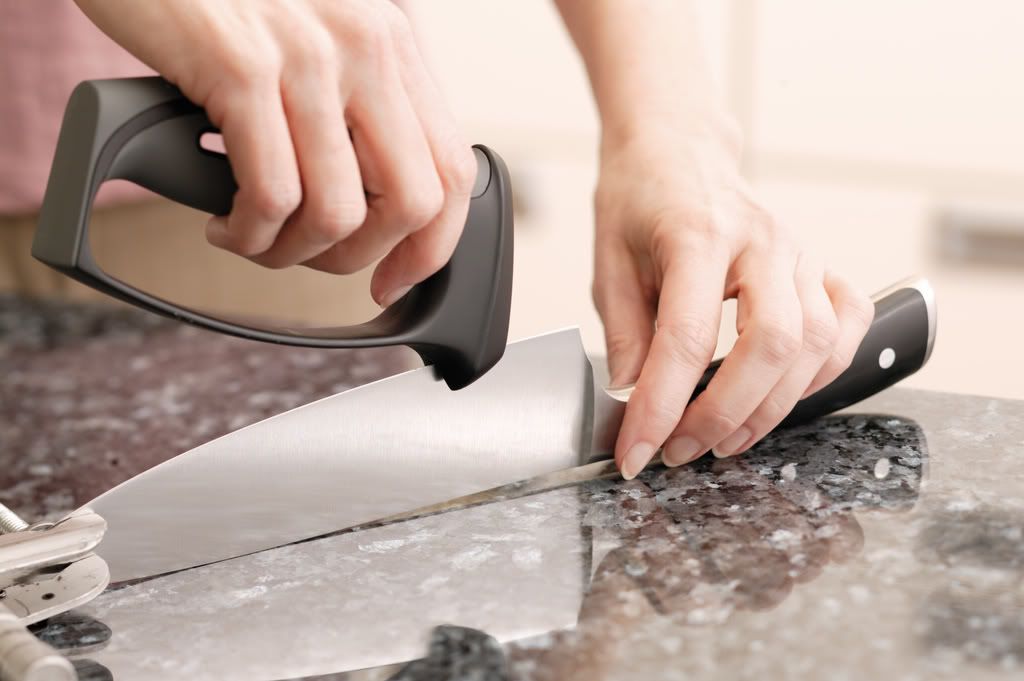 It's important to keep your knives in good condition if you don't want frustation during meal prep.  And as you probably know, it's actually easier to cut yourself with a dull knife than with a sharp one – sharp ones are safer.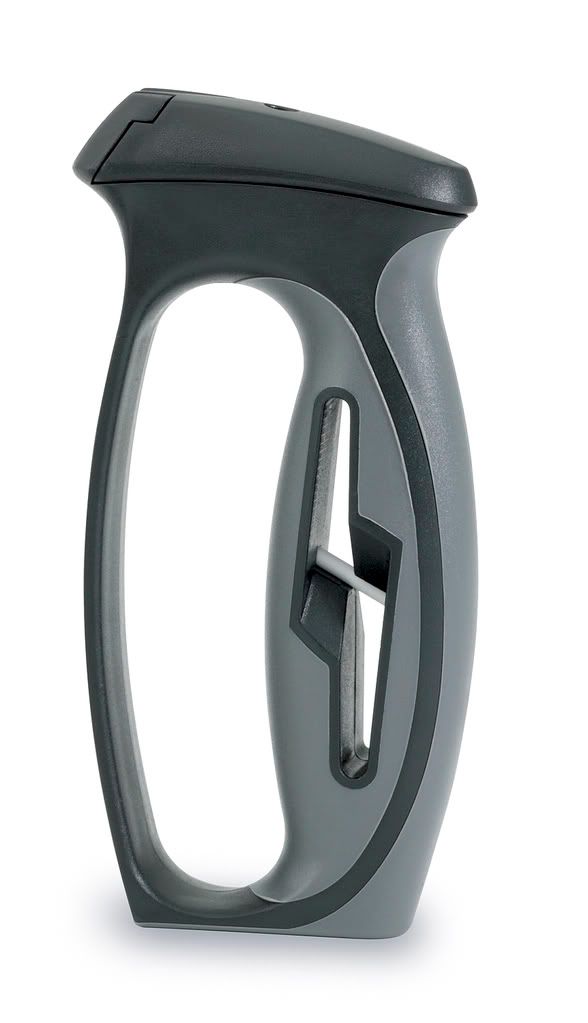 We have three different Smith's knife sharpeners in our home, and they're all so easy to use.  In fact, this morning I sharpened our hair scissors with the V-Slot 10 Second Knife and Scissors Sharpener.  Just a few quick swipes through the sharpener, and my inexpensive scissors cut my bangs with razor-sharp precision.
Smith's is giving five Simple Mom readers the very same V-Slot 10 Second Knife and Scissors Sharpener! This sharpener retails for $10.
How To Win
1. Leave a comment on this post, answering this question – What's your favorite thing to cook for your famiy?
2. To get a second entry – and a second entry on all the giveaways this week – subscribe to the Simple Mom feed and email me the movie quote at the bottom of any post in your feed reader or email inbox (there is only one quote for all the giveaways). Send it to simplemomblog (at) gmail (dot) com, and put the quote directly in the subject line. The body of the email won't be read.  And you only need to email me the quote once in order to get a second entry for all the week's giveaways.
3. Finally, to get a third entry, post or tweet about this giveaway – if you use the URL of this post, I'll receive it – no need to email me.
This giveaway will end this Friday, January 30 at noon EST. I hope you win!