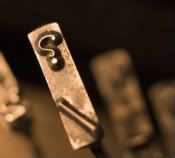 This week's Q&A Tuesday comes from Emily, a stay-at-home mom to two and living in Florida. When she's not eating bon-bons, she blogs about simple and frugal living at Remodeling This Life.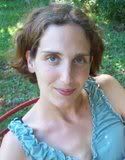 Emily asks:
"Where is your favorite spot in your home, and why?"
My thoughts:
Great question, Emily.  Can my answer be between my sheets, fast asleep in bed?
I guess aside from that, my favorite place is out on our balcony.  We've got a beautiful view of the bay where the sun sets into a rainbow of color.  On the left, we've got a hill of shabby-yet-quaint single-unit homes that have been around forever; on the right, we've got our city skyline that hugs the bay and twinkles at night.  I love the cool early morning, cup of coffee in hand, and Moleskine journal on the table.  Bliss.
Alright, your turn – I'd love to hear your answers.