I suppose I still have some jet lag lingering to be thinking of this question today.  The older I get, the less I want to travel, at least until our kids are older.  C'est la vie.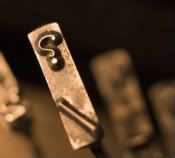 My husband and I met while we were separately living overseas as expats, and though we often bemoan the difficulties involving travel, it's probably embedded somewhere in our DNA.  One day, some day, I hope to dig deep some roots and call one place a home.  In the meantime, I want to enjoy some of the benefits of travel while it's available.
My question for you today:
Where's your current top travel destination dream spot, and why?
Feel free to be as realistic or dreamworld-bound as possible in your answer.