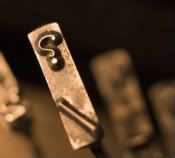 Today's Q&A comes from Heather, half of the duo behind Rookie Moms.  They've got a great website filled with tips on life with little ones, and their book, The Rookie Mom's Handbook, is filled with 250 things to do with – or without – your kids.
Here is her question:
What foods do you always keep in your pantry?
Share your staples, and if you're up for it, share your fallback menu items you prepare with them.  I look forward to your ideas!