This giveaway is now closed. The winner is Stephanie – congratulations!



The next giveaway just makes my organizing heart flutter.  The Neat Company believes you shouldn't have to work to use your information. They've developed intelligent products that transform information into something that works for you. Perfect for busy home managers.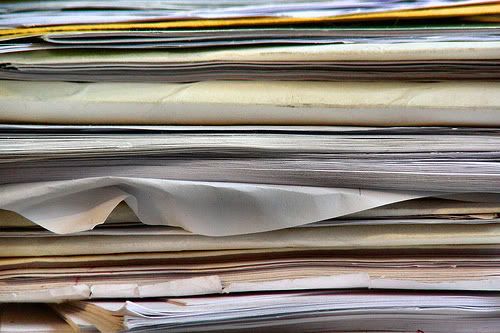 Photo by Hobvias Sudongeihm
Their products free the information that's trapped on paper—so you can secure it, organize it, and use it. When your information is transformed, you are too—from cluttered to confident, from overwhelmed to accomplished.
The whole point of their products is to keep less paper.  After all, what we really want is the information on the paper, not the paper itself.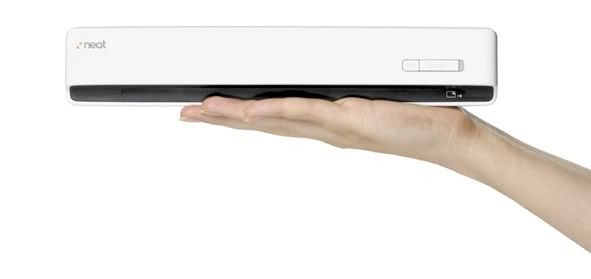 NeatReceipts is a hardware/software combo that allows users to scan, organize and digitize all their paper receipts and financial documents, and automates the tax preparation process. It is fully compatible with Turbo Tax, Quicken and QuickBooks, and the IRS accepts scanned images of receipts (you never know when that might be important).
Think of it as the digital filing cabinet – you can save, track and manage your information without the paper.  And one Simple Mom reader will win a NeatReceipts!
Here's How To Win:
1. Leave a comment on this post, answering this question – What's your biggest organizing challenge at home?
2. To get a second entry – and a second entry on all the giveaways this week – subscribe to the Simple Mom feed and email me the movie quote at the bottom of any post in your feed reader or email inbox (there is only one quote for all the giveaways). Send it to simplemomblog (at) gmail (dot) com, and put the quote directly in the subject line. The body of the email won't be read.  And you only need to email me the quote once in order to get a second entry for all the week's giveaways.
3. Finally, to get a third entry, post or tweet about this giveaway – if you use the URL of this post, I'll receive it – no need to email me.
This giveaway is only eligible to US and Canadian residents.
This giveaway will end this Monday, February 2 at noon EST. I hope you win!