Money management 101: an introduction
The Sound Mind, Sound Mom Book Club is about halfway done with its first book, Your Money Or Your Life. That, combined with all the news lately about the economic downturn, has resulted in a lot of emails hitting my inbox with your questions about basic money management.
This spring, I'll be writing a series called Money Management 101 – it'll work through those most basic of personal finance skills. There are no stupid questions – after all, home managers need to be money savvy, in order to be wise stewards of that which is given them. The posts will be sprinkled here and there alongside other topics, but money management is going to be one of my main focuses for the next few months. I really think it's that important a topic, and I think it's one many people avoid, out of fear of screwing it up.
I know that personal finance isn't always sexy. It can seem really boring, quite confusing, or worse – painfully overwhelming. So much so that many people close their eyes to their bank accounts, their debt, and their grocery receipts, and just hope they'll magically morph in to the numbers they want to see.
My journey with my money – the short story
I honestly didn't know much about money management until a few years ago. I knew the basics, of course, but since I've never been good with numbers and math, I assumed learning those pesky money terms just wasn't for me. In fact, I think I just thought that our finances would somehow take care of themselves. I didn't like dealing with bills or with budgets, so I did the bare minimum to get us by. And don't get me started about any long-term financial planning – that seemed so… not "us." We wanted things to go well for us financially, of course, but I really didn't want to be the one making any big decisions. So we just ignored any money issues other than that day's financial tasks at hand.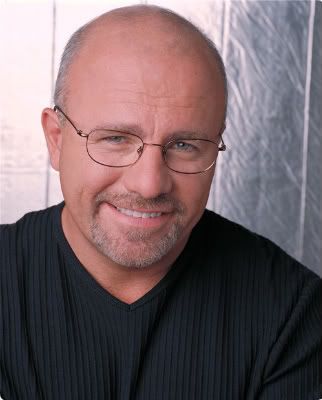 Enter Dave Ramsey. Yeah, yeah, that guy I'm always writing about, and whose name can create quite a stir around the blogosphere. But he truly was the first "money guy" I actually understood. He explained things in regular-people terms, and he answered both the newbie, I-should-already-know-this-and-I'm-embarrased-to-ask questions, and the most experienced investors' questions about wealth-building. I first heard of him from Crystal at Money Saving Mom – she seemed so sure of her family's finances, and she actually had hope about their future. And she wrote about drastic ideas, like not using credit cards for anything, even for emergencies, or even for the airline miles. She and her husband's plan was also to save up for a 50% down payment – half a house in cash! I didn't know much about personal finance, but I did know that was unusual.
So I tuned in to Dave, mostly to see what all the fuss was about. And it took only one podcast of his radio show, and I was hooked. I bought his main book, The Total Money Makeover, and devoured it in one sitting. There were some more elite, more scholarly personal finance gurus who didn't think the world of Mr. Ramsey, but I didn't care – I was a regular girl, just trying to manage my family's finances in a God-honoring way. He just made sense. Plus, he follows Jesus, like me – so I knew that at the very core, his ideas stemmed from the same place on which my worldview rests. That was reassuring.
I became passionate about personal finance. I inhaled all the money knowledge I could get my eyes on. Finally, all those terms like mutual funds, 529s, and PMI made sense. I understood the difference between a traditional and a Roth IRA. Those things I felt like I was "supposed" to already know – I learned them.
Why I'm passionate about wise money management

Photo by Hamed Saber
The reason I'm so passionate about wise money management is because when the finances are run properly, life works better. Spouses communicate, cash is spent guilt-free when it needs to be spent, and longer-term goals like saving for children's college become a real possibility. You actually think about money less, because you know its doing its job in your life. It doesn't run your life – you're in charge of the numbers.
You're no longer scared of the numbers. They're just numbers. And you truly start experiencing that sweet spot called enough.
Planned Money Management 101 topics include:
credit – what it means
more budgeting ideas
the best definition of frugality I've ever heard
how to communicate with your spouse about finances
how to communicate about finances with your kids
your FICO score – how important is it?
insurance – what kind you need
investing basics explained
In the meantime, you can read more money management topics on Simple Mom:
And these are some top-notch posts from some of my favorite bloggers:
What are your financial fears? What have you experienced in your life when you finally understood something about your finances?
Get our weekly email called
5 Quick Things,
where we share new stuff from the blog and podcast—that way you'll never miss a thing. Tsh also shares other goodness from around the web... It can be read in under a minute, pinky-swear.
(You'll also get her quick list of her 10 favorite essays and podcast episodes from around here, helping you wade through a decade of content.)