This giveaway is now closed. The winners are Alison (Dog Mom), Brenda, and Deb D – congratulations!



The final giveaway of the weeklong extravaganza is just a bit of fun.  Most of us grew up with Little Debbie snacks in our lunchbox.  I remember it being a special treat to get one of those Oatmeal Creme Pies at school.
That famous girl with the hat has recently launched a whole line of 100 calorie snacks – a whole variety from chocolate cake, to brownies, to gingerbread cookies.  Three of you will win an entire box of Little Debbie's 100 calorie line!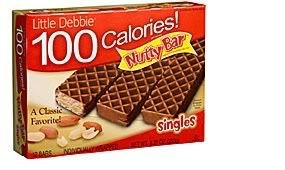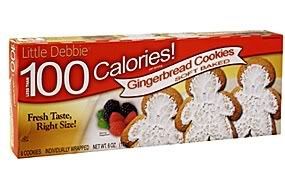 Here's How To Win:
1. Leave a comment on this post, answering this question – What is your all-time favorite dessert?
2. To get a second entry – and a second entry on all the giveaways this week – subscribe to the Simple Mom feed and email me the movie quote at the bottom of any post in your feed reader or email inbox (there is only one quote for all the giveaways). Send it to simplemomblog (at) gmail (dot) com, and put the quote directly in the subject line. The body of the email won't be read.  And you only need to email me the quote once in order to get a second entry for all the week's giveaways.
3. Finally, to get a third entry, post or tweet about this giveaway – if you use the URL of this post, I'll receive it – no need to email me.
This giveaway will end this Monday, February 2 at noon EST. I hope you win!