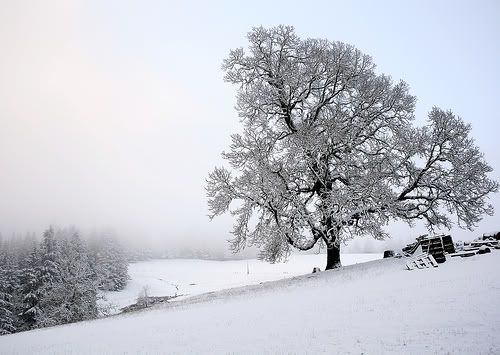 Photo by Cindy
True to form with our family, we're getting ready to head out on another trip.  This Tuesday, we'll be flying to Oregon for the second half of our stateside trip, visiting my husband's side.
We're very eager to take in the Pacific Northwest scenery, but we have a lot to do to get ready.  That said, this link round-up will be short and sweet.
As usual, you can peruse my week's favorite reads in my Tumblr, but I want to point out a few highlights:
• Remember this post, where Food Network asked Simple Mom reader for some questions?  Well, Aida has answered one of ours, along with the questions from a few other blogs.  Check out her suggestion for helping yeast rise properly.
• Amazon is offering one free Christmas music mp3 download until December 25.  Download daily!
• Overwhelmed with well-meaning, though insanely complicated holiday crafts?  Check out Cindy at Skip To My Lou's quick little candy cane craft. This could be done in just a few minutes with basic office supplies.
• Speaking of crafts, Family Fun has some great kid-friendly holiday crafts this year.  My daughter and her friends had a ball making these simple snowmen yesterday.
• Cool Mom Picks has alerted their readers about the impending threat of small business toy makers.  Read, and if you're so inclined, help out.
• Simple Makes shares her wisdom in storing bread.  Full of links, this useful post is great for the Christmas food season.
• Finally, Jason at Live to Budget asked a few of us to collaborate our favorite articles of money management for a multi-authored ebook.  Well, it's now available, and you can download "Spend Less Than You Earn" here for free! My fellow contributers are:
Have a great weekend!