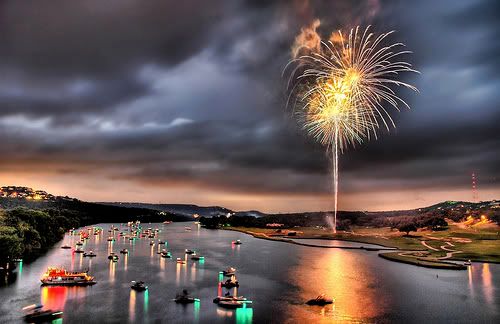 Photo by Trey Ratcliff
I've always loved the 4th of July (that's my hometown's celebration, above), and it has become even more special to me as an American expat living overseas. I've grown tenfold in my appreciation for other countries and cultures, which was expected – but I never expected to grow more in love with my country of origin.
America doesn't have the greatest reputation outside its borders right now – and yes, some of it is deserved – but overall, we have a pretty stinking great country. Enjoy your freedom, and celebrate today, fellow Americans.
I normally show some Link Love on Saturdays, but I'm taking the weekend off for the holiday. So if you've got a day of relaxation ahead of you, grab some iced tea and enjoy some good reading…
Life Hacks
Money & Frugal Living Hacks
… and Just For Fun
Also, here are Simple Mom's top referrals in June – thanks for linking to me here!
And finally, here are Simple Mom's most popular posts for June: