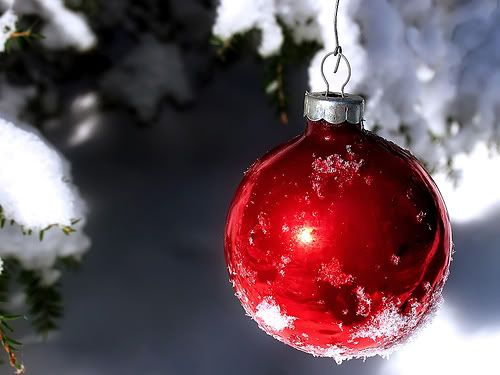 Photo by Gaëtan Bourque
I love decorating for Christmas starting the first weekend after Thanksgiving.  Something about all the food and family puts me in the mood to dust off the Christmas carols and start adorning our home with the spirit of the season.
We've got two basic guidelines for holiday decor:
If at all possible, make it by hand.

And no matter what, keep it simple.
In my opinion, with seasonal decorating, less is more.  Your collection of vintage ornaments piled neatly in a glass vase and simple green wreath hung by grosgrain ribbon makes more of an impact than random Christmas crafts cluttered here and there.
As with everything else in your home, remember the classic quote for decorating for the holidays – "Have nothing in your home that you do not know to be useful or believe to be beautiful."
This weekend's link love is all inspiration for your Christmas decor.  And if you have more links to share, please do so in the comments.
Alright…  Now you add to the mix!