When it comes to setting goals – be the tortoise

Photo by Megan Horsburgh
"Aim for nothing, and you'll hit it every time." -source unknown
Have you been thinking about your goals for 2009?  I have.
Em made a good comment the other day – in January, the odds are really stacked against you.  You've just come down from the holiday high, the weather is bleak, the days are shorter, and you might be financially tight because of Christmas.
I would encourage you to think of those odds as motivators for change.    Yes, the weather is cold – but it won't be forever.  You're tired from the holidays – what better time to do what you need to do to feel better?  After all, wouldn't you love to have made serious progress on your goals come springtime? I know I would.
Good ol' "kaizen"
A few months ago I wrote about using a kaizen approach to change your habits.  It's a Japanese word that simply means "continuous, but very small change."  Much like reaping what you sow, or perhaps even the tortoise in that famous race, kaizen means focusing on those very small goals that are required to reach that one big one you've got in mind.  Slow and steady wins the race.
Here are some examples of kaizen in action…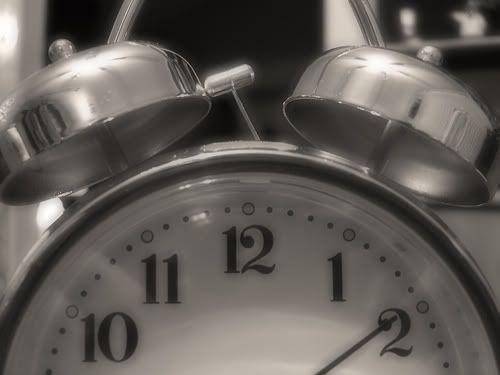 Photo by Chris Metcalf
Goal: You want to wake up an hour earlier every morning so that you can work out.
Problem: It's just so hard to peel yourself out of bed that much earlier, because the covers are so darn cozy.
Kaizen Solution: Just wake up one minute earlier the first day – instead of 7:00, get up at 6:59.  No problem.  Then the next morning, wake up a minute earlier than the day before – that means 6:58.  That's two minutes earlier than the first day.  Continue the cycle for 60 days, slowly waking up a minute earlier than the day before.  If the method works, you should easily wake up an hour earlier – 6 a.m. – in two months.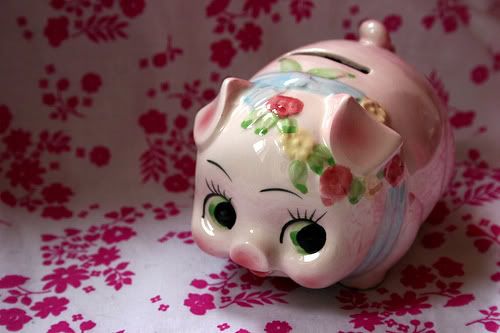 Photo by Chimidoro
Goal: You want to put more money into a savings account.
Problem: Somehow, that $50 every month goes somewhere – groceries, Starbucks, the phone bill… who knows.
Kaizen Solution: Set aside $1.65 a day.  This can be physical change that you put in a mason jar, or you can open an Capital One 360 account, where you can have an endless amount of savings accounts, all tied to your checking account.  Set up a daily automatic withdraw of $1.65 cents into a specific savings account.  If you start January 1 (that's four days ago – $6.60 to catch up), you'll have over $600 saved by the end of the year.
What will your goals be?
With this in mind – what's on your mind? If you reflected some on 2008, then you have a general idea of how you'd like 2009 to be a bit different.  Perhaps you thought of some specific ways you'd like to change this year.
If you're a recovering perfectionist, like me, then you've got some barriers stacked against you – you tend to not do something at all if you can't do it perfectly, and you tend to make goals that are far too ambitious.  Kaizen is a great tool for you, in this case, because you can set a bunch of shorter goals, with one larger goal in mind.
I encourage you to make monthly goals, not just yearly ones.  Have a big picture end in mind – but focus on what you're going to do in January.
If one of your goals is to be debt-free by the end of the year, how much money will you put towards that debt in January? Where will that money come from?  Chart your progress, so that you stay motivated and encouraged.  I love the idea of snowflaking your way towards your financial goals.
If you'd like to finally lose those 20 pounds this year, what are your diet or exercise plans for this month? Have you created meal plans that reflect your goal?  What will you do to make time to work out this month?  How about this week?
Kelley reminded us of that handy acronym to keep in mind when setting goals – make sure your goals are "SMART":  Specific, Measurable, Attainable, Realistic, and Timely.
And as that recovering perfectionist, don't let screwing up once convince you to throw in the towel.  Give yourself lots of grace. Purposely allow room to fail, so that you can brush yourself off and go at it again.  Make mistakes a part of your plan, because you're human. And don't forget to laugh.
What are your plans for January that will bring you a step closer to your 2009 goals?
Get our weekly email called
5 Quick Things,
where we share new stuff from the blog and podcast—that way you'll never miss a thing. Tsh also shares other goodness from around the web... It can be read in under a minute, pinky-swear.
(You'll also get her quick list of her 10 favorite essays and podcast episodes from around here, helping you wade through a decade of content.)