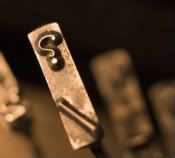 Today's Q&A comes from all of you.  Enough of you have asked this question, mostly via email, that I thought I'd throw it out for all of us to discuss as a group.  And since I don't really have a brilliant solution, I'd love to hear what you all have to say.
The question today:
How do you handle well-meaning extended family who want to give gifts in a way that don't align with what's best for your immediate family?
Sometimes it's that some aunts and uncles want to give loud, plastic toys, and you'd prefer books and wooden toys.  For others, one side of the family wants to do a major gift-giving event, and you simply can't afford it.  And it sounds like for most of you, the grandparents want to give far more gifts than you'd simply like to bring home to your playrooms.
Whatever it is, it's a common frustration for Simple Mom readers. So please, share your ideas and thoughts below on how to delicately navigate the relationships in our extended families, particularly when it comes to gift-giving.
I look forward to your responses.