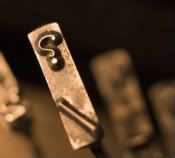 One of my favorite indulgences is a few solitary hours in a bookstore, coffee in hand.  I haven't done that since we moved overseas, because 1. the English sections of bookstores here are pretty miniscule (as to be expected, of course), and 2. people here don't walk around with coffee drinks – you sit down and drink them.
So this is something I am giddily anticipating.  The first opportunity for some alone time, and I know exactly what I'll be doing.
My question for you today:
You have two hours alone in a bookstore.  No kids.  No agenda.  What section in the store do you investigate first, and what types of books do you settle in to explore?
Feel free to share specific books you've loved recently!