Fall fashion is a favorite of mine. Boots, scarves, hats and layers…each one puts a huge smile on my face. I am no fashion guru, but do know what I like. Here are my simple, inexpensive ways to look stylish in the upcoming months.
Fall fashion favorites

1. Layers
I love layering outfits. I like to wear a long tunic or a longer shirt with pants; then slap on some boots and a big scarf and you are set! Choose your sweater or jacket based on the temperature outside and then once you are inside you can take it off. This is a great way to incorporate tank tops or short sleeved shirts that you want to continue to wear into the colder months.

2. Find a headband or hat that you love
Headbands and hats can be tricky but if you just find one that you adore you can wear it with any outfit throughout the fall and winter months. If you feel nervous to wear one, don't be! Stepping outside the box is a great feeling and wearing a cute accessory that keeps you warm is the first step!  Don't be afraid to express style through uniqueness and individuality.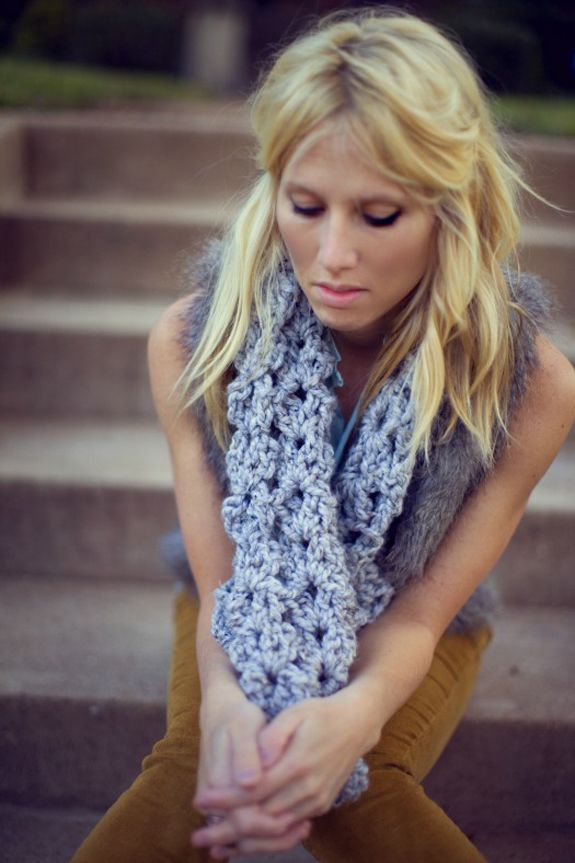 3. A Bulky Scarf
Pick out a big, bulky scarf that will keep you warm and will match anything. Pick a neutral color and it can be styled in a ton of different ways. Scarves can be dressed up or dressed down depending on where you are headed!
4. Embrace Fall Colors
I love fall colors…. burnt orange, wine red and guacamole green. Pair any of these colors with some brown boots and a pair of blue jeans and you will be ready to go. I always say that simplicity is a go-to classic. A plain tee with a cute scarf is adorable and stylish.
5. Get a great pair of boots
Boots are a marvelous staple for the cold months. I have a tall, brown pair that I wear with everything. In my opinion, it's worth it to pick out the perfect pair!
What are your fall fashion favorites? I would love to hear!!