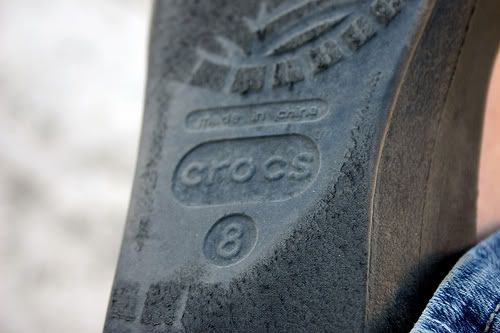 Photo by Lucia Maldonado-Medina
I had a great time partnering with Crocs to celebrate 10,000 Simple Mom readers.  And I'm going to love making the day of the following winners!  Each of you listed can choose any pair of Crocs worth up to $50.
Signing up for the newsletter, the winners are:
From Flickr, the winners are:
From Twitter, the winners are:
From Facebook, the winners are:
Sara Garcia, and
Carol Rolley Easterly
And posting on your own blog, the winners are:
I've contacted all of you, so check your email, Flickr messages, or your Facebook inbox for the news.  And happy shopping!
Thanks again, to all of you, for being the best readers in the blogosphere. Each of you make this site the great place it is.