Hi everyone! It's Alix from Modern Kiddo. I'm so thrilled to be over here at Simple Mom. Today I thought it would be fun to talk about styling up your kiddo's walls. 
Decorating a child's room is challenging but can be so much fun! There are lots of creative ideas for making your little one's space a fun and inspiring environment, but one of my favorite things to see in a kid's room is art work on the walls. And I'm not talkin' teddy bears and castles. I'm talkin' about art that would be just as easily at home on your living room wall!
We tried to add lots of fun little touches to Wolfie's room. We have some vintage elementary school signs that I love. But one of my favorite things are these really fun little emboirdered pieces from artist Megan Whitmarsh. They aren't intended for a kid's room but they work awesomely— small but really pack a punch!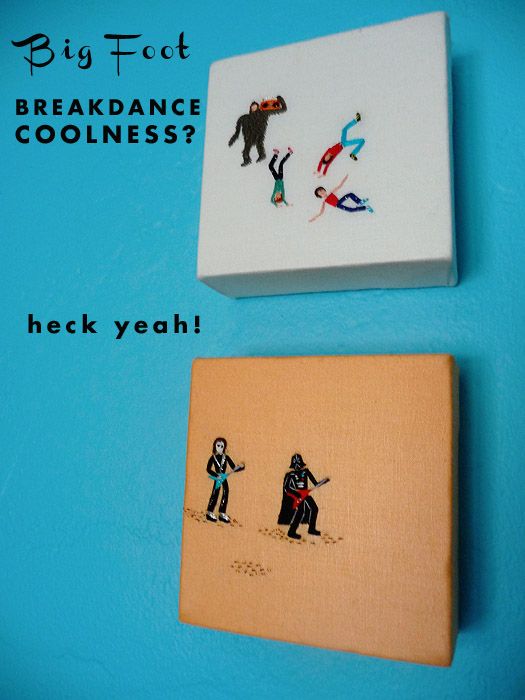 I think that filling your child's space with colorful, bold and quirky images not only creates a playful space for them, but will help them develop a love of art right from the get go!
OK, let's take a lil looksee at some awesome art!
1. QUIRKY COOL.
How fun are these suave fellas? I love their intelligent eyes—you could make up a story just looking at them.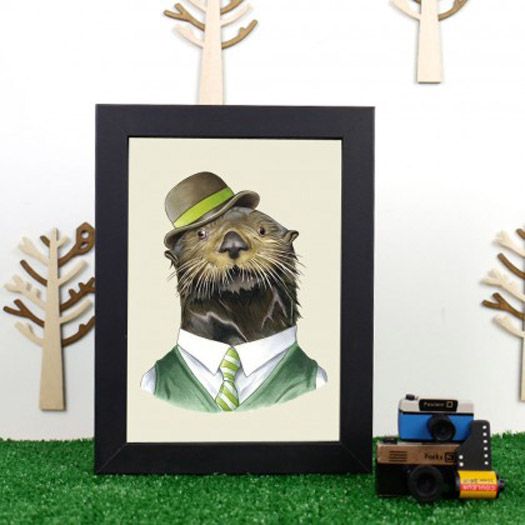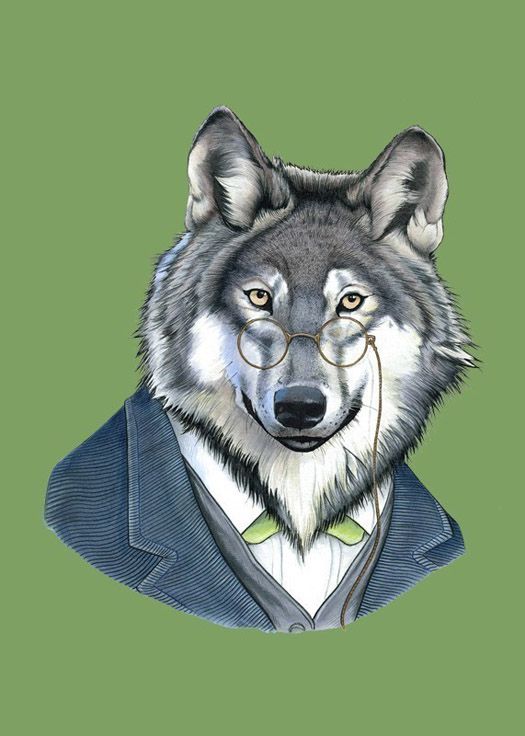 Artist Ryan Berkeley. Available here.
2. ROCKIN' COOL.
A poster from your favorite band can be a super fun and unexpected way to liven up a space—and get 'em loving your music too!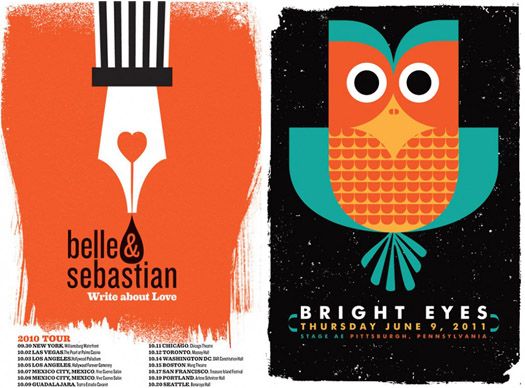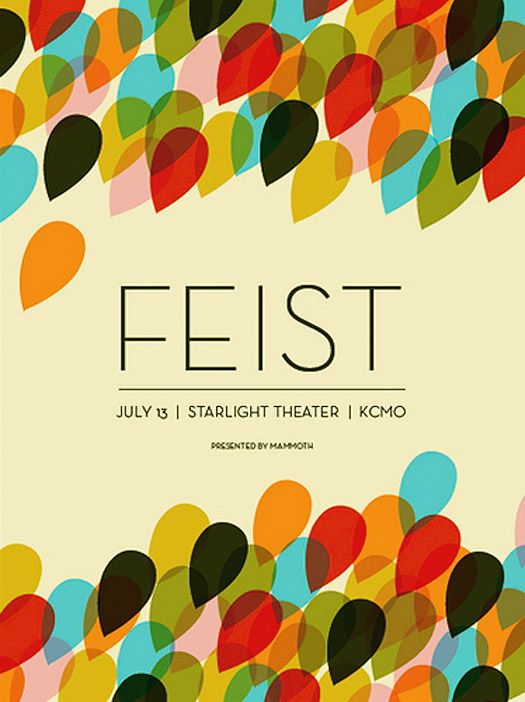 Artist: Allison & Craig of strawberryluna. Get one here.
3. GRAPHIC KAPOW.
When it comes to things they love, go graphic! This is such a fun way to celebrate their inner superhero.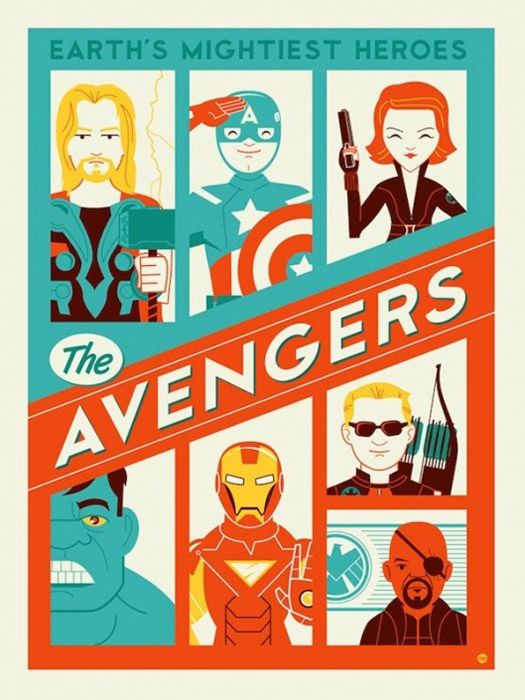 Artist: Dave Perillo. Available here.
4. CRAFTY COOL.
This piece is a collage that incorporates constellation maps and embroidery! The different textures are totally fantastic, no??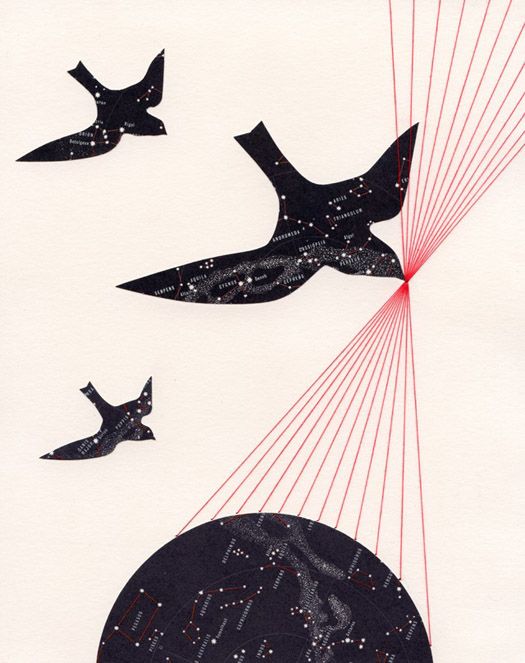 Artist: Shannon Rankin. Available here.
5.  STORYBOOK SIMPLICITY.
These bold and simple designs are very modern—and utterly thought provoking for little ones!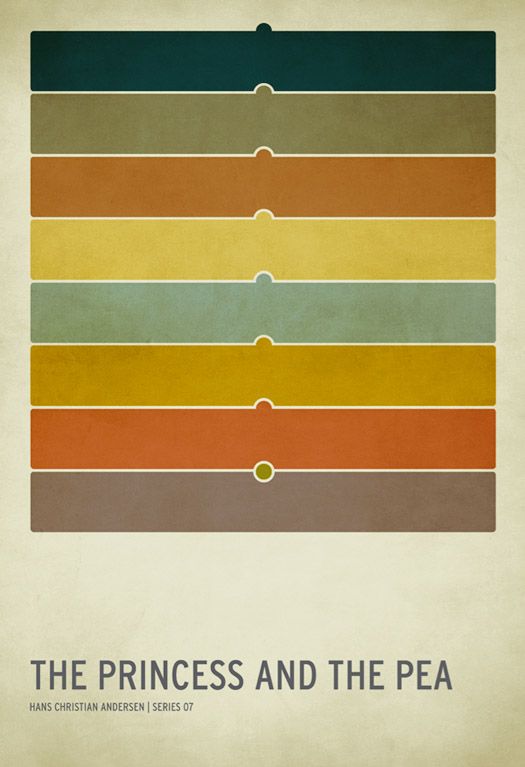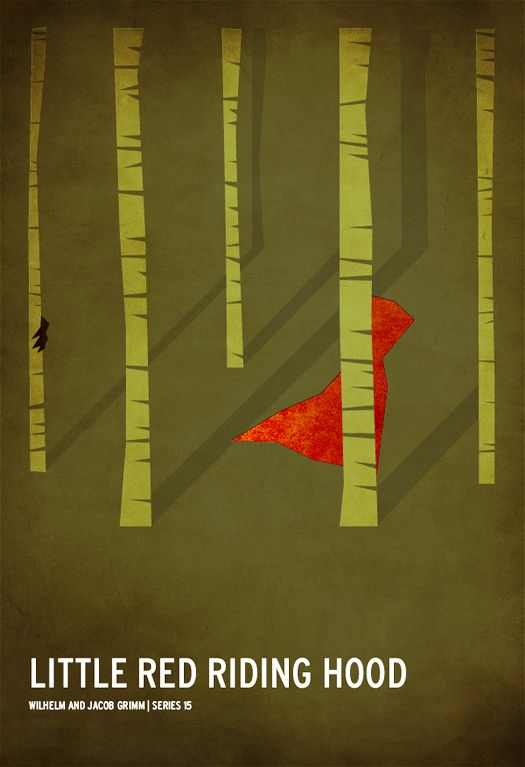 Artist: Christian Jackson. Available here 
6. PRETTY AS A PICTURE
Photography can be a colorful and dreamy option. Go super small or reeeeeally big when picking prints!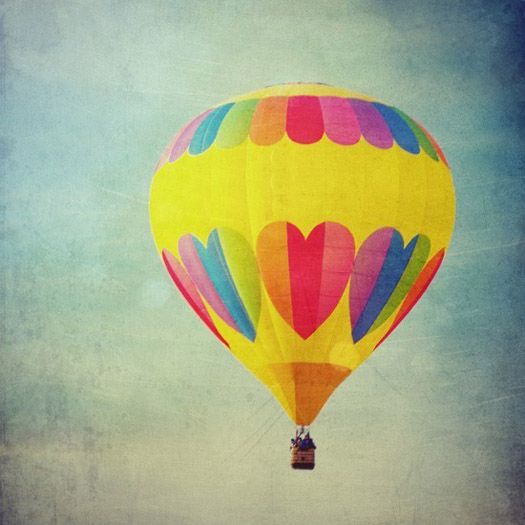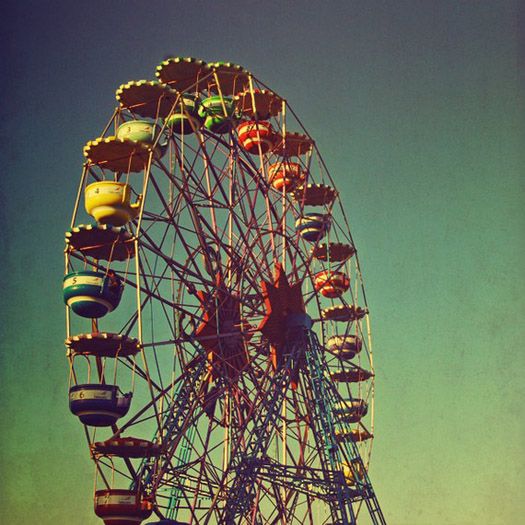 Artist: elgarboart  Available here.
 7. QUIRKY GIRLIE.
Oh these little ladies are SO cute! I love how they each have their own little personality, if you just look a little closer.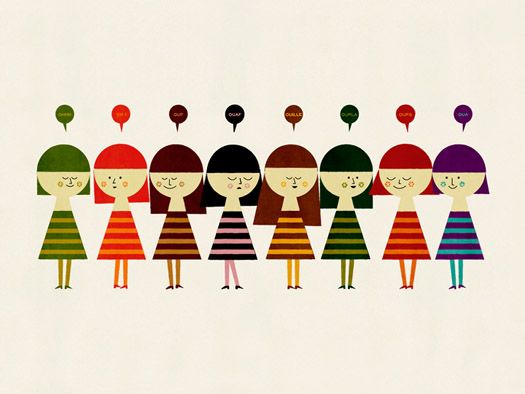 Artist: Blanca Gomez. Available at L'Affiche Moderne
8. THOUGHTFUL WHIMSEY
This piece is so fantastic. Again, another image that not only makes you smile but lets your imagination run wild inventing stories about these sassy ladies.
Artist: Lisa Congdon. Available here.
9. RETRO MODERN
This groovy piece would make a bold and playful appearance on any kiddo's wall!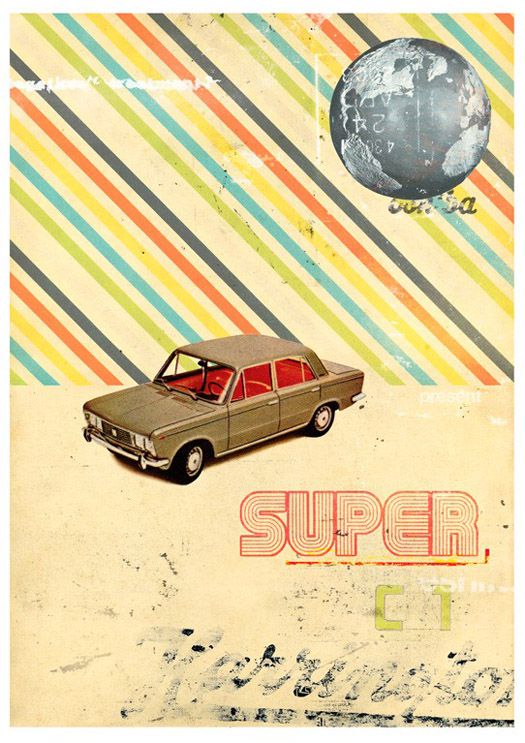 10. STRAIGHT UP ADORABLE.
Sophisticated but colorful and oh-so-playful…sometimes ya just gotta have fun!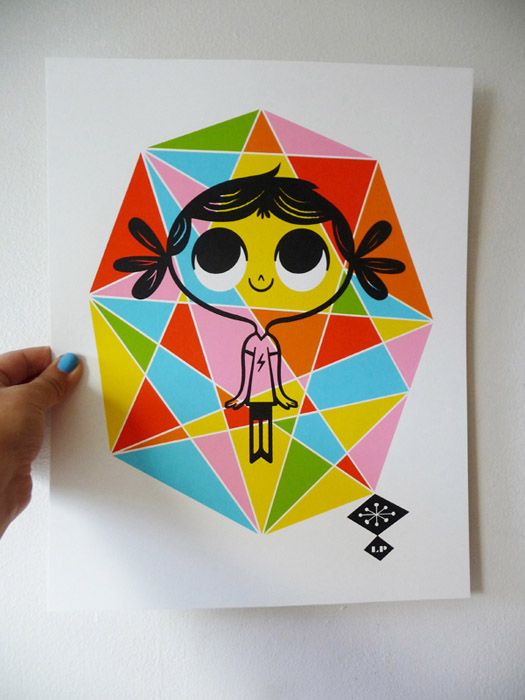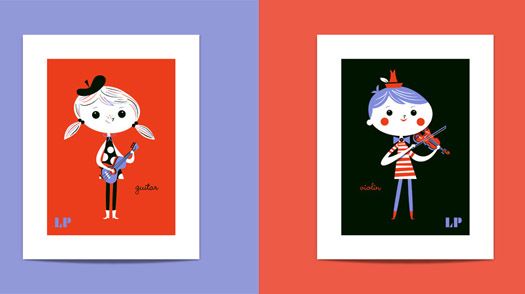 Artist: lab partners Available here.
So there you have it! Are you feeling inspired? I know I am! There are so many options for decorating your kiddo's wall. You can even hit the thrift stores or your mama's attic for inspiration—paint by numbers, funky record covers, even retro board games all make amazing additions to a groovy bedroom. Think bold, colorful, playful and unexpected….and you really can't go wrong!
Which look for a kiddo's room is your favorite?