Interested in giving cloth diapering a try? Good for you! It's good to weigh all your options instead of just assuming disposable diapers are your default choice.
Cloth diapers will save you tons of money, they're much better for the environment, they're healthier for your baby, and odds are — they'll potty train faster!
This page is a list of good cloth diapering resources, articles, shops, and sites. Bookmark it for future reference!
Cloth Diapering 101:
In June 2009, I held a Cloth Diapering 101 week on Simple Mom. Here are all the articles from the week.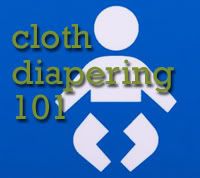 Good Cloth Diapering Articles:
Good reads from around the internet.
Buying Secondhand or Trading Diapers:
One of the great benefits to cloth diapering is that you can buy gently used, saving you money — and you can sell them when you're done, getting a good return on your investment.
• And be sure to read the article on diaper resale and consignment tips, listed above in the articles
WAHMs Who Make Cloth Diapers:
Please support small businesses run by parents and cottage industries! Consider buying from these moms who make their own quality cloth diapers.

Photo from Essential Saltes Baby
Stores:
These are just a few of the online shops where you can buy diapers and accessories.
Diaper Patterns — Sew Your Own Cloth Diapers
Handy with a sewing machine? You can make your own diapers and save even more money!
Diaper Services:
Don't have a washer in your home? Or concerned about having the time to wash diapers yourself? Use a diaper service — it's still less expensive than disposable diapers!

Good Diaper Brands:
Just a few of the most popular diaper brands.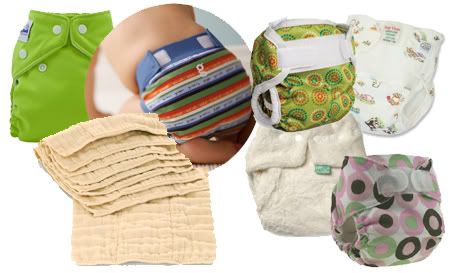 Natural Laundry Soap:
It's important to use chemical-free laundry soap on your cloth diapers.  Traditional detergents leave additives, making the diapers less absorbent and can cause diaper rash.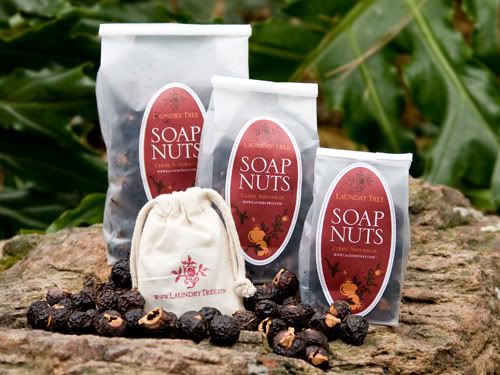 Recommended Accessories:
You really don't need much to use your cloth diapers, but these accessories sure make cloth diapering much easier.

• I have all these things – and much more – listed in the Simple Mom Shop

Helpful General Cloth Diapering Sites:
Good websites full of cloth diapering information.