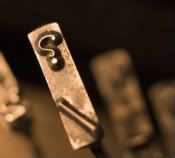 This topic has been on my mind with our second book for the book club, Animal, Vegetable, Miracle, headed our way in a few weeks.  I'd love to hear your thoughts, particularly because most of you are not only the home managers of your family, but also because most of you make the everyday purchasing decisions in your home.
Here's today's question:
How important is buying organic food for your family?  Has this changed with the economic slowdown?  And if you had to choose, when one takes precedence for you – buying organically, or buying locally?
I look forward to hearing your thoughts!