Photo by Lori Greig
In one month, the Sound Mind, Sound Mom Book Club begins.
It was not easy selecting the six books for 2009 – there are a lot of great ones out there, and you all suggested so many.  In the end, the final decision was based on variety, topics that were broad enough to (hopefully) appeal to many, and books that have held up to scrutiny and review by a wide audience.
The goal was not to find books on which everyone would agree.  In fact, a slightly controversial perspective on some topics is a good thing, especially for a book club.  We learn from conversation, from hearing another side, and from questioning what we always thought we believed.
But I did want each selection to benefit our jobs as women, moms, and home managers, and I know your time is precious.  There's no need to whittle away your time on silly reading material.
All the links below lead to the books in the Simple Mom Amazon Shop.  By purchasing the books through these links (along with any other Amazon purchases), you'll support this site.  This blog being about simple and frugal living, however, I also encourage you to check your local used bookstores and libraries for these titles.
So without further adieu, here are our books for the year.
1.  Your Money or Your Life, by Joe Dominguez and Vicki Robin
reading dates: January 1 – March 5, 2009
topic: money management
pages: 400
review: This has been heralded by many as the classic on personal finance, the foundation for the why behind good stewardship and wise money management.  From it stems a rational ideaology for simple and debt-free living.  I've always wanted to read this, so now I have a good excuse.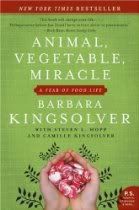 2.  Animal, Vegetable, Miracle:  A Year of Food Life, by Barbara Kingsolver
reading dates: March 19 – May 21, 2009
topic: food, green and frugal living
pages: 400
review: For one year, Barbara Kingsolver and her family vowed to only eat food that was raised in their neighborhood or grown in their garden – or they would learn to live without it.  The book journals their culinary adventure, and it investigates the many steps in food production.  Several of you recommended it, which just sealed the deal in the direction I was already leaning.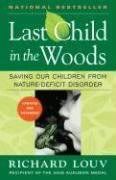 3.  Last Child In The Woods: Saving Our Children From Nature-Deficit Disorder, by Richard Louv
reading dates: June 4 – July 16, 2009
topic: kids and parenting
pages: 390
review: This book was the tipping point in starting an international movement to adopt a Leave No Child Inside initiative in 30 U.S. regions and four different countries.  Our kiddos today are increasingly disconnected from the natural world. Not only does nature nurture our kids' creativity, but nature needs our kids – they're its future stewards.  As an urban dweller who sees far too much concrete on a daily basis, I'm really looking forward to this read.
4.  For Women Only: What You Need to Know about the Inner Lives of Men, by Shaunti Feldhahn
reading dates: July 30 – August 27, 2009
topic: taking care of yourself, relationships
pages: 208
review: I read this two summers ago in Thailand, and it took me all of two days.  Not only is it a quick and easy read, I just could not put it down.  Novelist Shaunti Feldhahn interviewed scores of men as research for her last novel, whose main character was male.  She was floored at her findings, so she decided to continue with a professional survey.  The survey substantiated every single bit of her previous data, and it also applied to almost all men.  I purposely picked a short, easy, fascinating read for the height of the summer, and it should spark some good discussion.
5.  It's All Too Much: An Easy Plan for Living a Richer Life with Less Stuff, by Peter Walsh
reading dates: September 10 – October 22, 2009
topic: organizing, making your home a haven
pages: 240
review: Peter Walsh is a professional organizer, but his approach deals with both the practical and the psychological issues behind clutter.  He attests that people hide behind their clutter, avoiding real issues in their lives by holding on to stuff that's… well, just stuff.  This book's goal is to help you face a really big question – what is the vision for the life you want to live?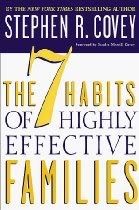 6.  The 7 Habits of Highly Effective Families, by Stephen R. Covey
reading dates: November 5 – December 10, 2009
topic: productivity, simplicity
pages: 390
review: Stephen Covey is the epitome of a self-improvement guru, and his books are international best sellers.  This book explains what it means to be an "effective family," which he sums up with a simple definition – "a beautiful family culture."  He dives into the ideas of writing family mission statements, creating traditions that matter, and making sure that your family time is quality.  This should be a great read for the end of the year, when we're busy with family gatherings and focusing on our unique traditions.  It'll be a great final read.
Anyone is welcome to join the Book Club, parent or not, male or female.  It will, however, be geared towards moms, and we'll apply the books' topics to home management.
I'm looking forward to hearing what you all think about the selections! More information about the Book Club will be coming soon, so stay tuned.