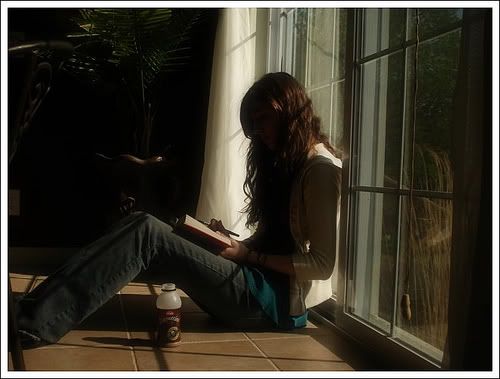 Photo by Demi-Brooke
If I post on a Tuesday, it's usually to pose a question for you all to answer in the comments. Today, however, I wanted to share a brief bit of news.
I have recently begun writing a book, due in bookstores fall 2010! I've had the privilege of working with an editor the past few months, and I am so excited to see this book published onto paper and bound for your shelves.
There are so many up-in-the-air factors right now, including the book's title. But it is about simple living (naturally), and the goal is an encouraging, practical tome that's part inspiration, part handbook for creating a simple yet realistic home for your family.
I'll be plugging away at the manuscript for the next few months, and will share morsels I glean during my research. There's a chance I could use your help as I gather information, opinions, and even photos. So stay tuned.
Thank you, Simple Mom readers, for making this a stomping ground of so many great folks like you. I love this community, and I'm so appreciative that you've given me a place to craft my writing, a love of mine since childhood. It's been a lifelong dream of mine to have a book published. The blog gets most of the credit for incepting its reality.
You'll find this book at all major bookstores in fall 2010. Amazing how long the book making process takes, eh? In the meantime, you can find updates on the book's progress here at Simple Mom.