H
i everyone! It's Alix from
Modern Kiddo
. I'm so thrilled to be over here at Simple Mom.
Today I thought it would be fun to talk about styling up your kiddo's walls. 
Decorating a child's room is challenging but can be so much fun! There are lots of creative ideas for making your little one's space a fun and inspiring environment, but one of my favorite things to see in a kid's room is art work on the walls. And
I'm not talkin' teddy bears and castles.
I'm talkin' about art that would be just as easily at home on your living room wall!
We tried to add lots of fun little touches to Wolfie's room. We have some vintage elementary school signs that I love. But one of my favorite things are these really fun little emboirdered pieces from artist Megan Whitmarsh. They aren't intended for a kid's room but they work awesomely— small but really pack a punch!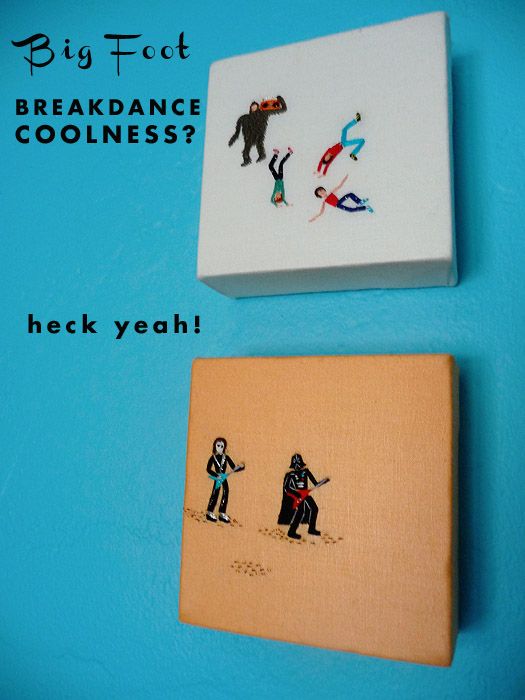 I think that filling your child's space with colorful, bold and quirky images not only creates a playful space for them, but will help them develop a love of art right from the get go! OK, let's take a lil looksee at some awesome art!
Read More