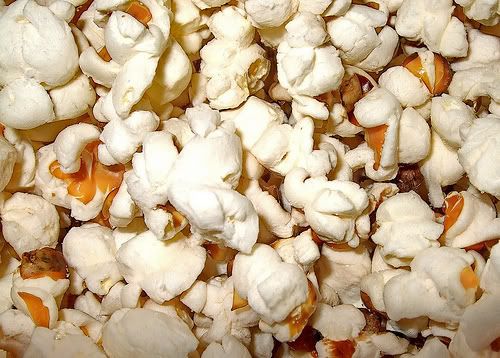 We don't watch a lot of TV in our home. For one, we live overseas, so there's only so much we can comprehend. We've got BBC and CNN, but that's about it in English.
But we also don't watch a lot because there's so much more we'd rather do. I've got a stack of books waiting for me on my nightstand, and I never get to sew or craft as much as I'd like.
But we love movies. When it's a family evening, there's little better than getting out the popcorn, propping up your feet, and dimming the lights. That's when movies are best—when they're treated like an event.
So in random order, here are some of our favorite family-friendly movies, good for both parents and kids of most ages.
Please note: These are not children's movies. These are family movies, of which kids will mostly enjoy and adults will not go insane. I realize that some preschoolers may not be captivated by them. Use discretion.
"You keep using that word. I do not think it means what you think it means."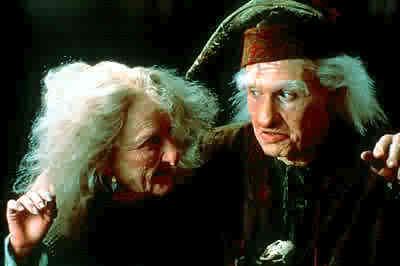 Sure, you can quote it by heart, but that's one of the reasons it's a classic. Princesses, sword fighting, daring escapes, horses… what's a kid not to love? You might need to skip over some scary-ish parts, namely the woman who yells "Boo!" and the R.O.U.S. in the fire swamp.
"Write about your family.  Write about the talking whale."  "What whale?"  "The one that is trapped in your imagination, desperate to get out."


The genius acting of Johnny Depp and Kate Winslet makes this a sweet movie that doesn't turn saccharine. The adults will love the complexity of relationships and thought-provoking idea behind the value of innocence; the kids will like watching the plot of Peter Pan unfold, and the scenes of the children playing pirates and indians. Note: there is death in this movie, which is hard for some kids.
"I'm sorry, Gromit. I know you're doing this for my own good, but the fact is I'm just crackers about cheese."


There's The Curse of the Were-Rabbit and Three Amazing Adventures – both are great. The brilliant stop-motion animation will entertain the kids and amaze the adults; the parents will also enjoy the ridiculousness of Wallace and the level-headedness of his pet dog.
"This is an insurance nightmare! What is this? Some sort of the 'Lord of the Flies' preschool?"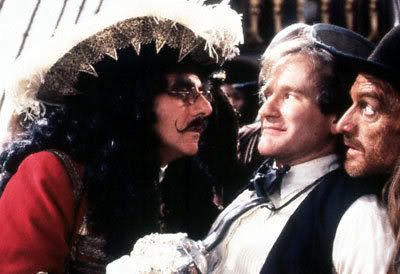 This movie really captures the spirit of childhood and the importance of not rushing into adulthood too quickly. Robin Williams is a great Peter Pan and Dustin Hoffmann is a brilliant Captain Hook.
"That'll do, pig. That'll do."


We watched this recently, and I forgot how well-written it is. A farmer takes in an adorable pig with whom he senses he shares a common destiny. Babe takes on the role of a sheep-pig, and his relationships with the other farm animals are just too funny. Don't let a movie about talking animals turn you off.
"It's gonna be a really tough project, you're gonna have to use your head, your brain and your mind too."


Believe it or not, my preschooler loves this movie. A few days after we watched it, she saw a painting of Beethoven and said, "Hey! That's Jack Black!" Hmm. The story has a hilarious plot about intelligent private school kids forming a band with their substitute teacher. And as always, Jack Black is a riot.
"You're killin' me, Smalls!"


A new boy in the neighborhood makes friends through the love of baseball. Set in the early 1960s, it has classic childhood antics and summertime fun. This movie can't help but put you in a good mood.
"You've never heard of Leonardo DiCaprio? How far away is London anyway?"


Though the original and remake are both good, I actually prefer the remake. Lindsay Lohan (yes, her) plays the twin sisters separated at birth, reunited at summer camp. It's sweet, its funny, and it's surprisingly romantic.
"Twelve kids later and we still got the heat."


I love just about anything with Steve Martin, and this is one of his best family-friendly films. A family with 12 kids adjusts to life in the city after moving from a small town. Kids will enjoy the pranks and antics of the siblings, and parents will appreciate the message of family unity.
"False hopes? Do you want me to sit quiet, let 'em breathe in coal dust the rest of their life?"


Based on a true story and set in rural West Virginia of the 1950s, Homer Hickam's interest in rocket science has competition with his dad's plan on him going into the family business of coal mining. Somewhat predictable, but still a very good story line of courage, passion, and being true to yourself.
"Over the mysteries of female life there is drawn a veil best left undisturbed."


Sigh… I love this movie. Obviously based on the classic book, four sisters bond during the Civil War and discover what they're gifted at, what their purpose is, and how to face adversity. I prefer the more recent one with Susan Sarandon, for the costumes if anything. Truly. One of my favorites.
What are your family's favorite movies?
Get our weekly email called
5 Quick Things,
where we share new stuff from the blog and podcast—that way you'll never miss a thing. Tsh also shares other goodness from around the web... It can be read in under a minute, pinky-swear.
(You'll also get her quick list of her 10 favorite essays and podcast episodes from around here, helping you wade through a decade of content.)